And I don't mean just any old, ordinary, I-bought-them-from-Kmart socks, either!! I mean hand-knitted, with love, by sweet friend,
Cass
- kind of socks!!
First off - I signed on to the computer this morning to find a couple of payments in my PayPal! Groovy!
Then I go on about my business online, putzing around here and there...and then click back into my mail account to see what's come in.....
A BOATLOAD OF PAYMENTS FROM PAYPERPOST!!!!
ROCK ON!!!!!!!
That was a very cool, super-amazing feeling! Wooohoooo!
And then I go on about my online business some more....and the mailman stops his truck longer than usual... ...but, I don't have anything more coming to me in the way of boxes....
Or so I thought! Silly me! I forgot I had one more box coming! A pretty green one!
See, I helped PayPerPost decorate their office (just one of my many talents...call me 'office decorator! heehee!) They have some awfully blank walls over there, so I sent them this: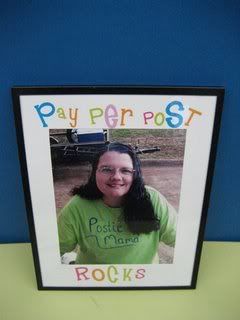 And in return, they sent me this: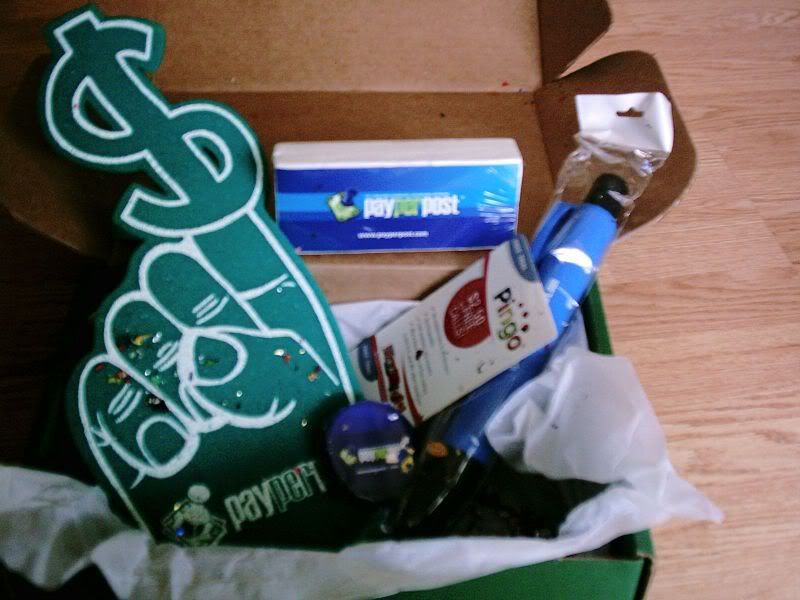 A box full of loverly green and blue goodyness!
PayPerPost is just tons of fun!!
If you want to check it out, just click on the button below and get in on the fun with me!!