...and smack me upside the head!
My husband not only
didn't forget
my 15th sobriety birthday - he brought me
flowers
- and a
pie
!
A just-for-one-cute-as-can-be cherry pie! (Cherry pie is my favorite!)
How wonderfully sweet is that?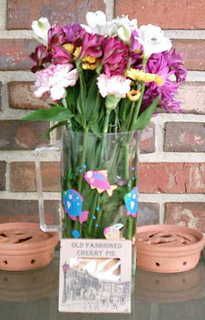 Aren't they pretty? And see the cute little cherry pie box?
And see how cute the little one-woman pie is?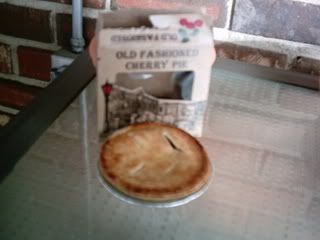 And here's a close-up of the flowers - I think I might try this again tomorrow and see if I can get it not blurry....
And then, to top it off - my brother called to tell me Happy Birthday, too!
So Micky and Mark are tops in my book right now! ;)